Travelers looking for a destination with year-round sunshine, sweeping white sandy beaches, soft adventure and world class resorts are invited to visit Ras Al Khaimah, the northern most emirate of the UAE and located just 45 minutes from Dubai International Airport.
Ras Al Khaimah is a unique destination for visitors of all ages. With its 416,600 population the emirate boasts of beautiful mountains, red sandy desert and lush green plains along with a series of creeks and lagoons. It has a rich heritage dating back 5,000 years, which manifests in numerous historical sites, forts and abandoned villages. The Emirati culture is omnipresent in Ras Al Khaimah and you will be welcomed with the warm Arabic hospitality wherever you go.
Ras Al Khaimah offers a variety of entertainment and relaxation facilities including exclusive Hotels & Resorts, international cuisines' restaurants and selective spas, all at great value for money.
With a wide range of activities covering Watersports, Sailing Cruises, Desert camps, Golf courses and Mountain Adventures, the emirate of Ras Al Khaimah presents an ultimate outdoor experience for residents and visitors alike. 64 kilometers of coast line with crystal clear water and white sandy beaches are a heaven for all sun-seekers.
Located just 45 minutes from the Dubai International Airport and being well connected by Airport and the National Highway, Ras Al Khaimah enables easy stopovers as well as extended holidays. With its splendid natural treasures and recreational choices, Ras Al Khaimah is a picture-perfect leisure destination that is a must for travelers, looking for the real essence of Arabia.
Things to do....
Ras Al Khaimah's beaches and hotels offer a variety of activities while the desert and mountains are ideal for safaris and nature trails. The malls are also a popular destination with a host of dining choices, cinemas and stores.
As a leisure destination, Ras Al Khaimah provides visitors with a choice of exciting activities and places of interest from water sports, desert experiences, and golf to historical sites and cultural attractions. Whether you're looking for complete relaxation or an adrenaline rush, you will not be disappointed.
Places to visit in Ras Al Khaimah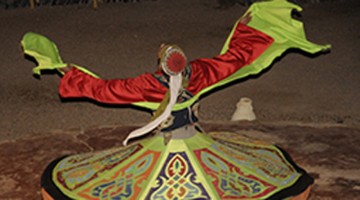 Live the ultimate desert experience with the Bassata Desert Village! Enjoy a wide range of traditional Arabic activities with dune bashing, belly dancer, Arabic Tanoura, camel riding as well as Arabic barbecue.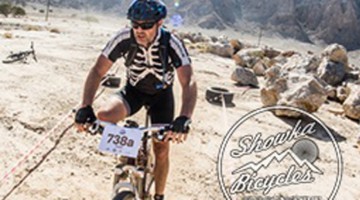 Showka Bicycles is the center for cycling enthusiasts in the heart of Showka – Ras Al Khaimah. Bikers from beginners to advanced can come to enjoy a unique outdoor experience between the Hajar Mountains Wadis.
By providing mountain bike rental, servicing/repairs and guidance from highly experienced mountain bikers, Showka Bicycles can get you to immerse yourself in nature while benefiting from a great healthy activity.
Showka Bicycles is located 20 minutes away from the Hatta Mountain Biking Trails, and provide rentals and services for bikers who are heading or returning to Hatta.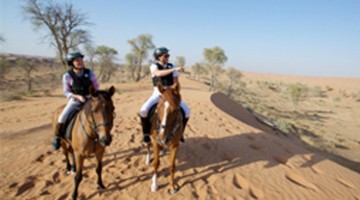 Located in the middle of a nature reserve the Al Wadi Equestrian Adventure Centre offers riding experiences catering for all ages and abilities
Set in the unspoilt environment of the Al Wadi Nature Reserve, the concept of this unique equestrian and adventure centre is conceived from the natural beauty and authentic culture of Arabia. The centre offers unrivalled riding experiences within breath-taking desert landscapes, as well as a range of other fun and exhilarating activities such as camel riding and archery. A passionate team of experts welcome riders and adventurers of all levels and abilities, ensuring that every visit is inspiring.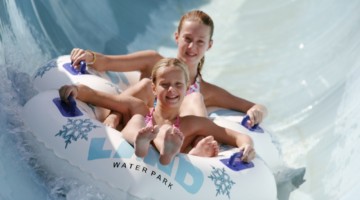 Escaping from the heat, Iceland Water Park offers thrilling amusement to visitors of all ages. With a wide variety of games, water slides and an extensive food court, Iceland is all about having a fun time.
The park also boasts of the world's tallest man made water fall, with facilities for guests to actually be in the midst of it!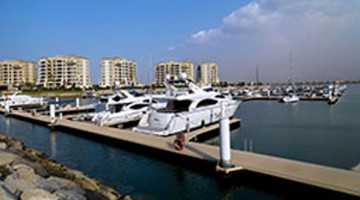 Under the Patronage of HH Sheik Saud Bin Saqr Al Qasimi, Ruler of Ras Al Khaimah, Al Hamra Marina & Yacht Club is a members' club for sailing, yachting and water sports enthusiasts.
The Royal Yacht Club is instrumental in organising activities like on-water events and competitions for the Marina. The Marina was the host club to the Alinghi Catamaran campaign for the 34th America's Cup and is one of the stopovers for the International Offshore Race Sailing Arabia Tour. The Royal Yacht Club of Ras Al Khaimah also organizes and hosts a round of the UAE National Sailing Championship.
The Al Hamra Marina's Clubhouse was built to suit the mood and occasions for visitors and water sport enthusiasts. It is the perfect combination of dining facilities and management offices for the Royal Yacht Club.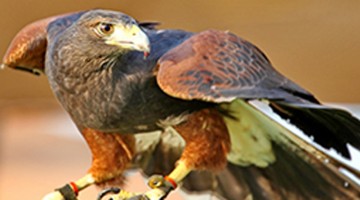 Falconry is one of the famous traditions in the region. Ras Al Khaimah hosts a unique falcon and raptor display at the first desert spa resort in the Middle East - the Banyan Tree Al Wadi.
Featuring the region's most diverse collection of falcons, hawks, kestrels, owls and eagles, visitors can choose to be a part of the action at the Falconry Deck or just sit back and be amazed. Resident professional falconers fly their team of dedicated birds of prey using both traditional Arabic and "modern" Western techniques. A tour of the world-class Falconry Mews and Rehabilitation and Breeding Centre is the perfect way to round off this one-of-a-kind experience.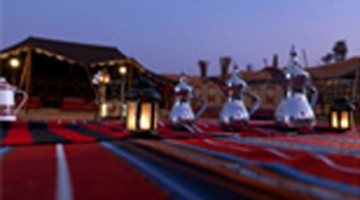 The Bedouin Oasis is an authentic, one of a kind desert camp, which takes inspiration from the traditional lifestyle of the Bedous (nomadic tribes).
An evening in the Bedouin Oasis is all about discovering an ancient desert lifestyle, getting close to nature and having a relaxed evening, while indulging in the delicious local cuisine. It's a fascinating insight to the local culture.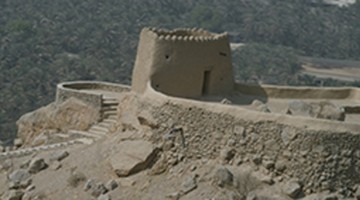 Experience the rich heritage of Ras Al Khaimah, which includes majestic forts and museums – each telling a story of its own. History lovers would enjoy visiting the Dhayah fort, built in the 16th century on a mountain overlooking the Gulf, to fight the British troops.
The National Museum of Ras Al Khaimah, built in mid of the 18th century during the emirate's invasion by Persians, was originally the house of the Royal Family until 1964. It includes a number of ancient ornaments, discovered in the emirate and is considered the wealthiest monumental museum in the UAE.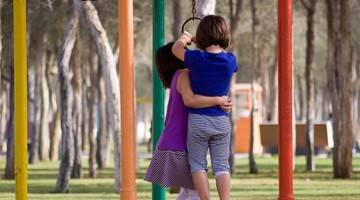 The Saqr Park is the largest public park in Ras Al Khaimah, known for its vast areas of greenery. It is the perfect spot for adults and kids to unwind and relax.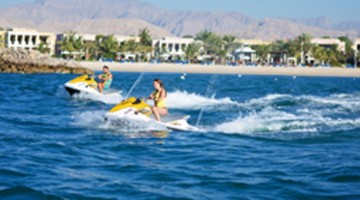 With a number of beaches and modern equipment, Ras Al Khaimah is the perfect destination for water sports. With a wide variety of activities, choose your favorite sport from scuba diving, sailing, water skiing, jet skiing, parasailing and fishing.
Treat yourself to a Kayak excursion on the sea or in the mangroves, where the natural surroundings offer an unforgettable experience.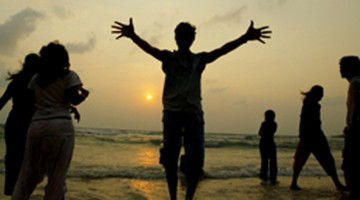 Music, dance and beaches make a combination that is second to none when it comes to pure fun!
The winter months in Ras Al Khaimah bring with them the excitement and euphoria of beach parties, which enables guests to let their hair down and dance to the tune of the waves and the DJs or bands!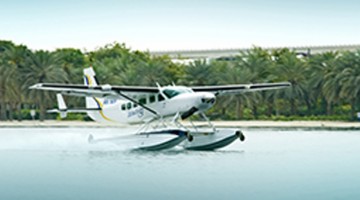 Experience Seawings Urban Experience – a seaplane adventure which takes off from the pristine shores of Ras Al Khaimah on an exciting aerial tour of the city, giving you picturesque views of the Hajar Mountains, the desert and clear blue Arabian Gulf, as well as the rich culture and heritage of the emirate.
Passionate about Golf? Ras Al Khaimah won't disappoint you with its choice of two 18 - hole championship Golf courses.
Ras Al Khaimah boasts two world-class golf courses. Al Hamra Golf Club has an 18 hole course with five tee options incorporating open water lagoons and desert landscapes.
The other course is Tower Links which is a 7,199 yard, Par 72, 18 hole layout set against the backdrop of the Hajar mountains amidst a mangrove reserve.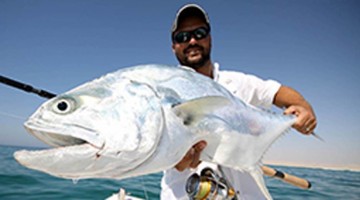 Come and join us for an unforgettable offshore adventure. Experience the beautiful coast and crystal clear waters Ras Al Khaimah has to offer.
Perfect for: Beginners and Skilled Anglers
Fish you can expect to catch: King Fish, Barracuda, Cobia, Travallies, Hamour, Snappers, Queen Fish, Sherry etc.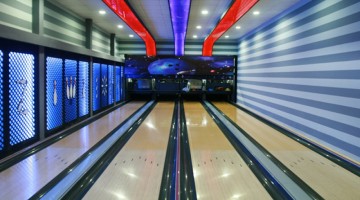 Bowling is a fantastic indoor get away for family and friends alike! Ras Al Khaimah consists of two modern bowling centres within the city, with facilities for snacks and some other indoor games.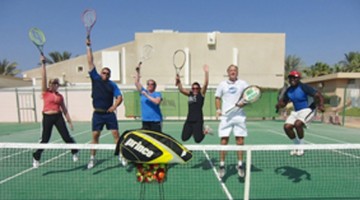 RAK tennis provides tennis services to schools, hotels and communities in RAK - there are a variety of programmes available.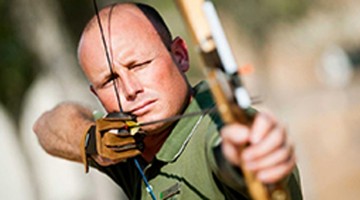 Looking for some action with bow and arrow? The Archery Range of Banyan Tree Al Wadi and its tented deck is the perfect location to be guided by professional instructors on the basics of this ancient sport that will challenge your strength and accuracy.
The recreational team will make sure that both children and adults will enjoy this exclusive activity.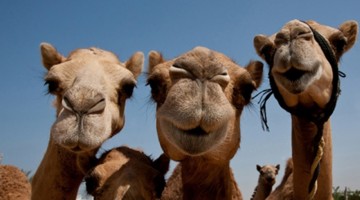 The Camel Race is the perfect attraction for visitors to experience Ras Al Khaimah's culture and be reminded of its history. It is an entertaining way to spend the morning and an experience tourists are not likely to forget.
Camel races are a traditional heritage activity in Ras Al Khaimah. Mainly a winter pastime, the camel races take place on the weekends at the camel racetrack, surrounded by dunes and sheltered by the thickets of Ghaf trees in Digdaga and Hamraniya. On weekdays, the racetrack is usually busy with camel trainers and colorfully clad camels trotting up and down the track, building up their stamina for the weekend races. The camel races are held early Friday mornings from 6:30 to 9:30 am from October through the winter season.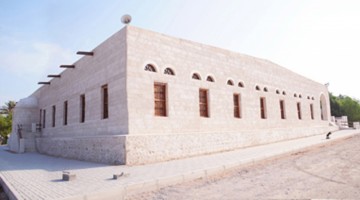 Mohammed Bin Salim Mosque is the largest surviving traditional mosque in the UAE, and is still in use in Ras Al Khaimah Old Town.
Archaeological excavations revealed the presence of an earlier mosque, dating back to the second half of the 18th century (date as indicated by preliminary analysis of the finds). Historical records indicate a mosque was at this place since the 16th century, but earlier versions could not be found owing to the confined test trenches. With respect to the later 18th century mosque, excavations revealed that it was destroyed during the British occupation between 1819 - 1820 and that the current mosque was built on its foundations. It has undergone several renovations and expansion phases up to the present day.
The Mosque is open to public for Prayers.
The tourists can visit the Mosque only outside of Prayer time.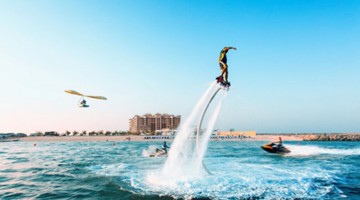 Fun and adrenaline water sports for amateurs or seasoned sportsmen and women.
Fly Fish watersports Club located near Marjan Island Resort & Spa and offering watersports such as
Wakeboarding, Jet-skis, Flyboard Kite surfing, Water skiing, Kayaking, SUP, Paddle Boat, Banana rides, Boat trips, Fishing trips and Flying Boat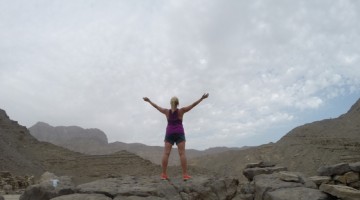 Ras Al Khaimah is backed by the mighty Hajar Mountains, which roll down to the shore dramatically making this a great base for exploring and sightseeing in a rugged area.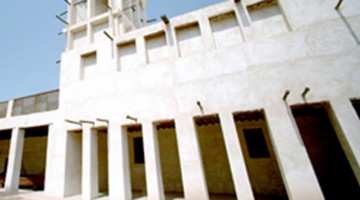 The National Museum of Ras Al Khaimah is located In the western part of Ras Al Khaimah city in a fort that was the residence of the ruling family until the early 1960s. The National Museum houses a collection of archaeological and ethnological artifacts. The Qawasim Room on the first floor contains documents, manuscripts and treaties between the rulers of Ras Al Khaimah and the UK Government, as well as some traditional weapons belonging to the ruling family.
The museum's exhibits feature discoveries from the earliest settlers to the late Islamic period. Traditional life in Ras al-Khaimah is the highlight of the Ethnographical display. Visitors will learn about architecture, pearl diving, date agriculture, farming and fishing in the various galleries.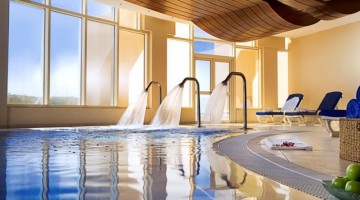 The Golden Tulip Khatt Springs Resort & Spa is a Mountain & Spa Retreat in the heart of the Arabian countryside at the foot of the Majestic Hajjar Mountains, overlooking a beautiful valley full of date palms and farm land.
Location: Near Golden Tulip Khatt Springs Resort & Spa
The Resort & Spa is around 45 minutes from Dubai and only 20 minutes drive from the beautiful white washed beaches of Ras Al Khaimah and 5 minutes from RAK airport.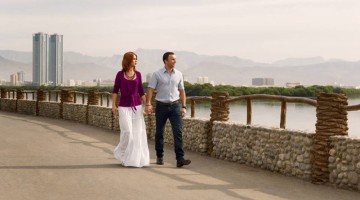 Enjoy stunning views, savor exquisite cuisines at Al Qawassim Corniche.
The corniche spread over an area of 41,000 square feet, has cafés, shops, restaurants housed in historic fort tower-like buildings, set amidst meandering walkways and landscaped gardens complete with water fountains and running streams.
It offers spectacular views of the RAK Creek, the mangroves and the mountains beyond and provides an array of leisure options for tourists and families.
The facilities offered include outdoor dining, yacht trips through the creek, water sports, rides on horse-drawn carriages and sightseeing tours onboard double-decker buses.
Location: Corniche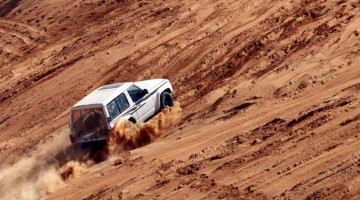 The Awafi region of the desert is well known for its famous annual festival. There are children's play areas, bull fighting, camel riding, football tournaments, horse racing, 4x4 dune bashing, off-road competitions, motor cycling shows and a heritage village.
Location: Awafi desert. Drive towards RAK Airport, opposite to Saqr Park, turn right shortly after the RAK National Markets.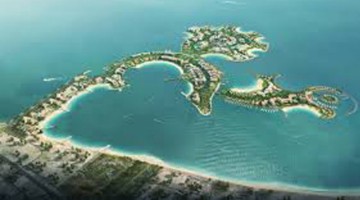 Al Marjan, a series of four connected man-made islands, is located in the west of Ras Al Khaimah. Extending a vast 4.5 kilometers into the sea, the island covers an area of 2.7 million square metres. With waterfront homes, quality hotels and resorts, marinas, private beaches for residents, leisure, retail and recreational facilities, this ambitious development is a truly unique destination.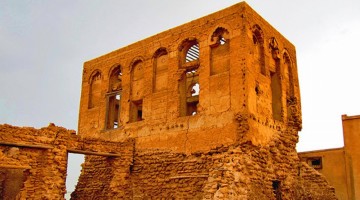 This abandoned fishing village, just outside Ras Al Khaimah city, with its coral-block architecture is a reminder of the simple local life before the oil boom. The Emirati inhabitants here would have made their living from pearl diving and fishing, but the villagers all left in the 1960s. The dry desert climate has helped preserve the buildings giving the whole place a lost-in-time atmosphere.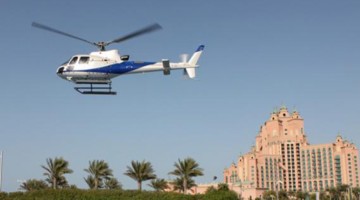 Take to the skies on a helicopter tour to see Ras Al Khaimah's amazing skyline! On this scenic helicopter flight you'll soar through the sky and experience a bird's eye view of Ras Al Khaimah's 65 km shoreline, desert, mountains and famous landmarks.
Highlights:
- Take a scenic Ras Al Khaimah helicopter tour.
- Come face-to-face with the iconic Jebel Jais.
- The perfect way to view the Ras Al Khaimah's diverse landscape.
- Live commentary provided in-flight.
- Fly in comfortable, modern state-of-the-art aircraft.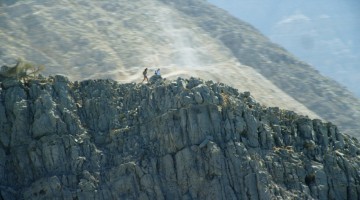 Our guide will lead you on the trek where you will explore an abandoned village, traditional old houses, water wells, mountain field systems and beautiful sceneries and views.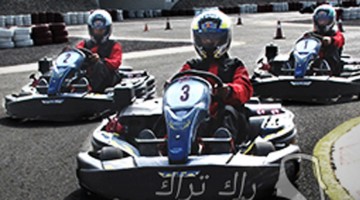 Located on the E11 in Al Hamra, Ras Al Khaimah. RAK Track is a state of the art karting complex featuring a 1.1 kilometer track. Offering Arrive and Drive activities for children and adults with the availability of corporate events, group bookings and birthday parties.